About This Site
What is Earthbody?

Earthbody offers you a novel way of looking at yourself in relation to the world through readings. Click here to learn about readings. When you're able to see facets of your life that you were previously unaware of, your attitude changes. With greater understanding, you broaden your choices and thus your ability to take decisions that cultivate the quality of your life experiences.
How does it work?
Earth's body and our bodies are made of the same 'stuff' and function in similar ways. Because we live on her body, we're able to locate ourselves within her anatomy, which is how we learn more about ourselves.


Earthbody concepts, tools and techniques are unique, unconventional, maybe even a little strange, but through them you will uncover things about yourself that you never knew existed. When you see yourself with 'open' eyes, your whole world changes for the better.
Featured Article
If You Change Your Home Do You Change Your Fate?
My great grandmother Juliana had ten children, six daughters and four sons. Big families were common in the early 1900's. Sadly, so too were childhood deaths. This was Juliana's dilemma: Her daughter's were thriving but her sons were dying.
Explore Earthbody Reading Modules
Know where you live, work or play. Choose from a selection of studies to better understand yourself and your life experiences through the Earthbody system. Read More

August Promotion
10% Off
ALL Reading Modules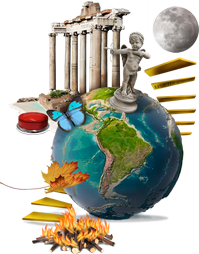 Featured Reading Module
Areas Of Your Life Most Influenced By Your Location
This study identifies where and how your location's energies influence your personal life. Recommended if you wish to understand how your life experiences are influenced by a particular location.
Sacred Sites and Places of Pilgrimage. An Earthbody Perspective.
When: 15 September 2018
Where: TBC, Johannesburg
Being able to locate ourselves within Earthbody's Eyemap grid teaches us a great deal about ourselves but also about the people who came before us.
This model is a very ancient foundation grid and predates what we know about our human history, which means that even the most ancient of sites would postdate the grid's creation. Ancient people like the San, Inca and Aborigine seem to have known about this intricate web. They venerated certain places that are key structural points in the grid. It is unlikely that their perfect positioning is coincidental.